ANGLIA NEWS
We now have one number that can be used for both phone calls and secure, encrypted and archived texting. Contact Simon at:SCHEDULE A FREE INITIAL DISCOVERY MEETING HERE
(646) 713 2225
We have introduced our Student Loan Optimized Repayment System which uses technology, math and common sense to calculate the optimal way to repay student loans. This service is available at no cost to existing Full Plan or Retainer clients, but is also available to other clients and even non-clients for a low fee.
Our new service, 401k/IRA X-Ray service is now available at no cost to existing Full Plan or Retainer clients, but is also available to other clients and even non-clients for a low fee.
I recently presented to students at Paul Virginia Engler College of Business at West Texas A&M University on what financial advisors need to know when advising foreign national clients.
I recently presented to International Estate Planning students at Western New England University School of Law on foreign national financial planning considerations.
I was honored to be asked back to the State University of New York in Purchase, NY to once again guest-lecture to Economics undergraduates on investment strategy.
I co-presented with Desiree Fusco, partner at Bondi Iovino & Fusco at Oceanside Public Library on why estate planning needs to be an important pillar of any financial plan
I presented recently at the New York Public Library's Science, Industry and Business Library on Madison Ave on "Mutual Funds Versus ETFs".
We have also introduced a Charitable Giving tax-optimization feature available to all clients with assets under our management, which ensures quick and easy and, most importantly, the most tax efficient means to donate appreciated stock to charity in such a way that the donor benefits from the maximum possible tax deductions and the donation to the charity is received by the organization in full, without taxes playing any part in the equation.
Simon was extremely proud to be a speaker at the Financial Planning Association's 15th Annual Financial Fitness Workshop in New York City, presenting on "Index Funds and ETFs", alongside keynote speakers Christine Romans, CNN's Chief Business Correspondent and anchor of "Early Start" and Spencer Jakab, Wall St Journal columnist and bestselling author of "Heads I Win, Tails I Win".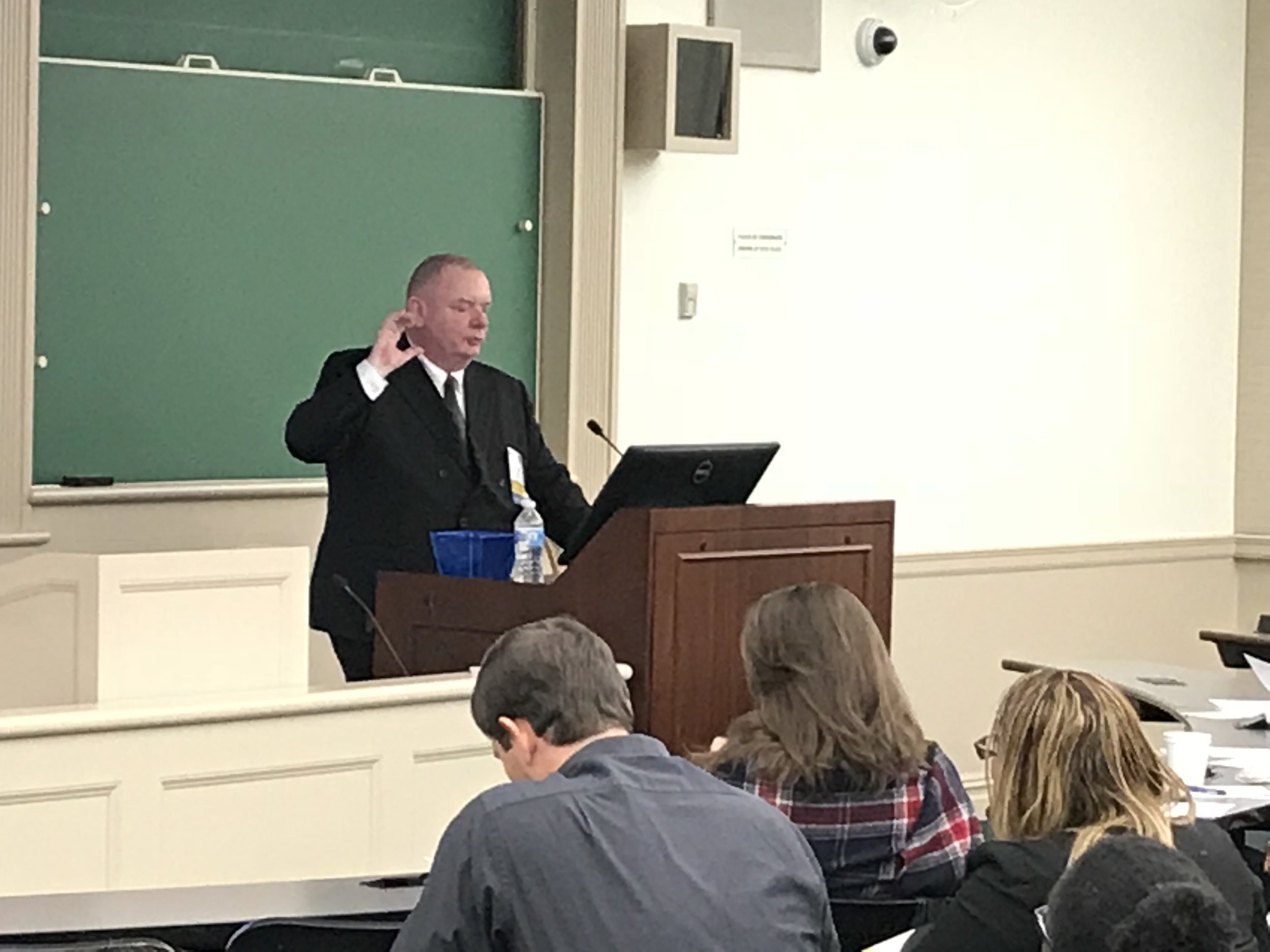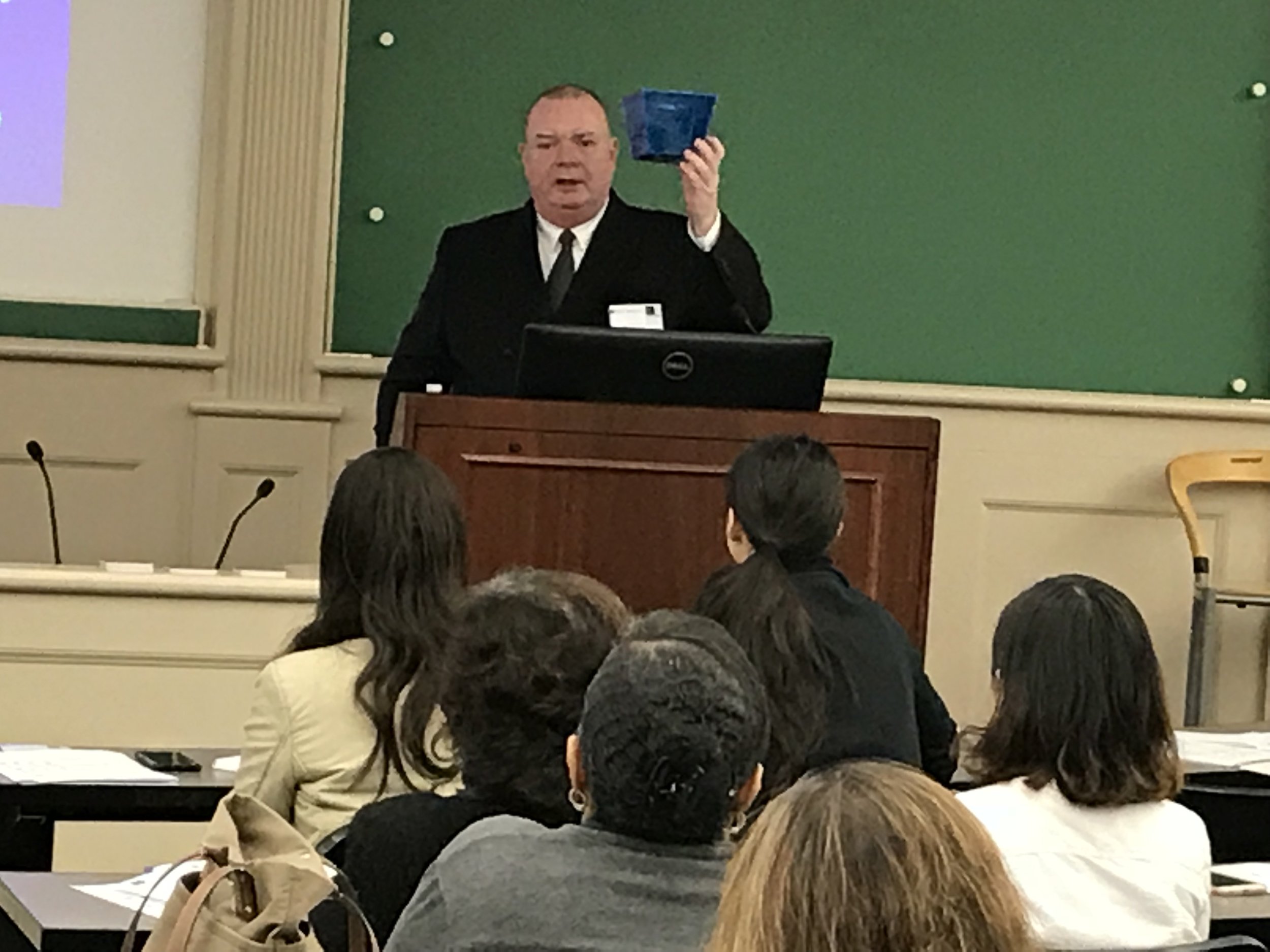 Simon represented the role of the fee-only fiduciary advisor at the Financial Planning Association's Practice Development Day at NYU for prospective financial advisors alongside advisors with different models (commission, fee-based etc.).
Simon recently completed a three-part series on investing and retirement planning at Oceanside Library, 30 Davison Ave in Oceanside, Long Island.
Simon presented a Lunch And Learn at WeWork at 88 University Place, near Union Square In New York City on "The Five Biggest Mistakes I See People Make With Their Investments".
The presentation will be repeated soon.
Simon presented to macroeconomics undergraduate students at State University of New York, Purchase, NY on the basics of stocks, bonds and investing as well as the behavioral aspects of investment and how best to get started.
---
I CAN COME TALK FOR YOU
While I speak regularly in front of larger audiences for organizations like the Financial Planning Association, the State University of New York and the New York Public Library, I am also available for smaller, private audiences on a number of financial planning and foreign national-related topics. Events may be held at and for corporations, colleges and universities, trade/cultural associations, affinity groups, new parent groups, consulates, or at MeetUps and conferences.
Organize a private group of friends, relatives, or clients and arrange a space (and maybe some coffee and donuts!), and I can come and give a presentation.
If your organization, college, or company has a high number of either foreign nationals (who need to be educated about their financial, tax, and legal situations) or a group of younger employees/members (who are hungry to learn how to save and invest effectively in a cost-effective and tax-efficient manner), then let's talk. I'm eager to give informative, educational, "non-salesy" presentations to them.
I have presentations on a number of subjects, including:
GET STARTED .. STOCKS, BONDS AND INVESTING BASICS

THE NUTS AND BOLTS OF STOCKS, BONDS AND INVESTING

OPTIMIZE YOUR RETIREMENT PLAN .. NOW!!

THE FIVE BIGGEST MISTAKES I SEE PEOPLE MAKE WITH THEIR MONEY

THE INVESTING PROCESS .. 3 STEPS TO GETTING STARTED RIGHT

"I'M INVESTED. NOW WHAT?"

THE BIGGEST BEHAVIORAL MISTAKES PEOPLE MAKE WITH THEIR MONEY

MUTUAL FUNDS, INDEX FUNDS AND ETFS… WHAT ARE THE DIFFERENCES AND WHY DO THEY MATTER?

WATCH YOUR BEHAVIOR .. WHY MOST INVESTORS FAIL

WHY START SAVING AT A YOUNG AGE?

401(K)S, 403(B)S… HOW TO OPTIMIZE YOUR WORKPLACE RETIREMENT PLAN

INDEX FUNDS AND ETFs

WHAT NON-CITIZENS NEED TO KNOW ABOUT MANAGING THEIR FINANCES

COLLEGE FUNDING… HOW MUCH DO I NEED AND HOW DO I GET THERE?

FIN-TECH… THE FUTURE OF FINANCIAL ADVICE

PUBLIC SPEAKING, YOU CAN DO IT!
… with more to come.
Alternatively, just let me know on what you would like me to present and we'll put something together.
Simon.
---