Education
At Anglia Advisors, we believe passionately in the power of investor education. It's extremely important that our clients fully understand exactly what recommendations are made, as well as how these work and will respond to particular market conditions.
Simon speaks regularly at universities, cultural and trade associations, Financial Planning Association education meetings and public education events, New Parent groups or MeetUps, corporate affinity groups, and New York Public Library events, plus for private audiences.
Topics include: behavioral finance and why investors often fail, non-citizen financial planning, why and how to invest at a young age, optimizing your workplace retirement plan, stock and bond basics, investment strategy, college funding, ETFs vs. mutual funds, fin-tech and public speaking strategy.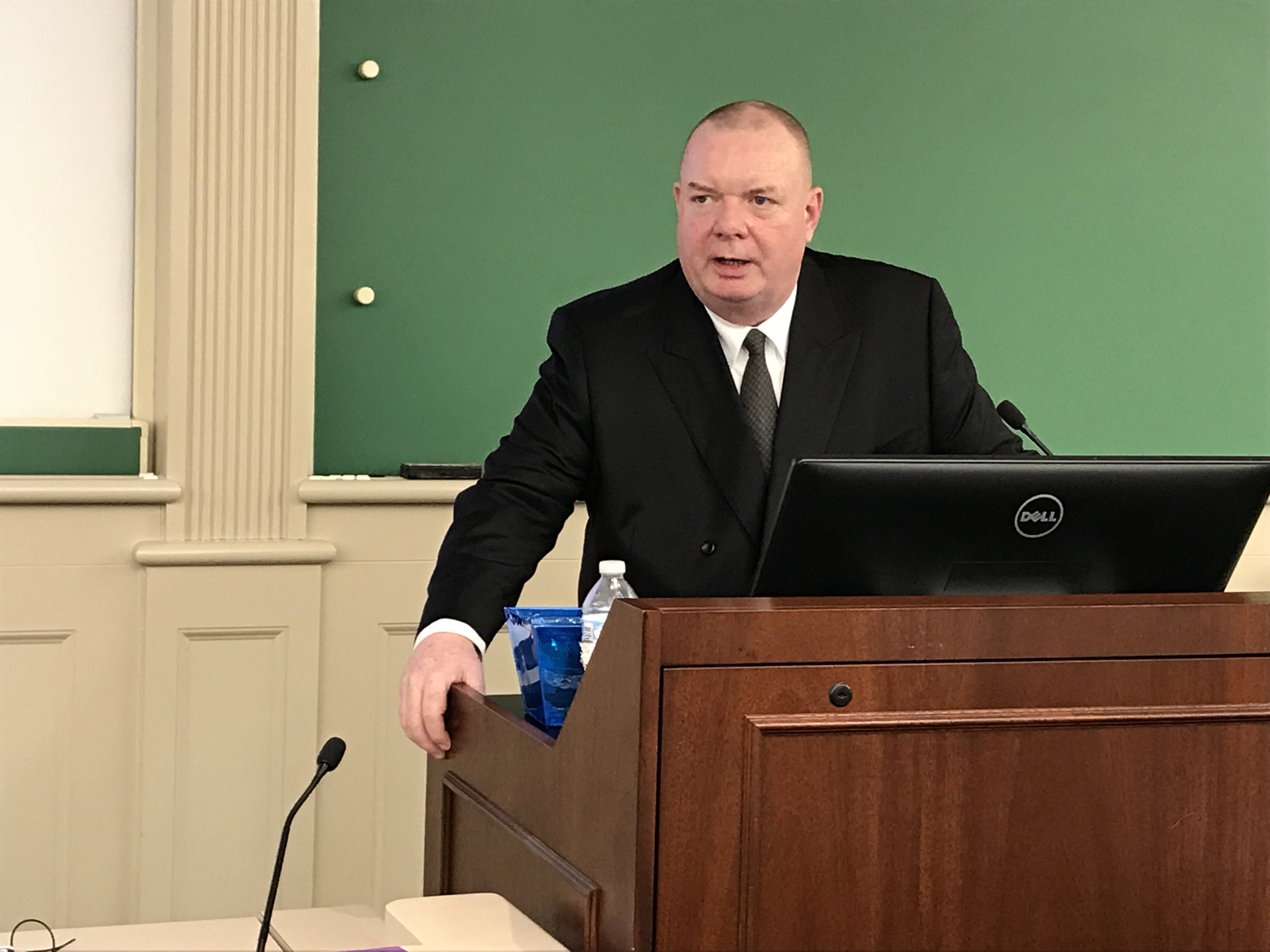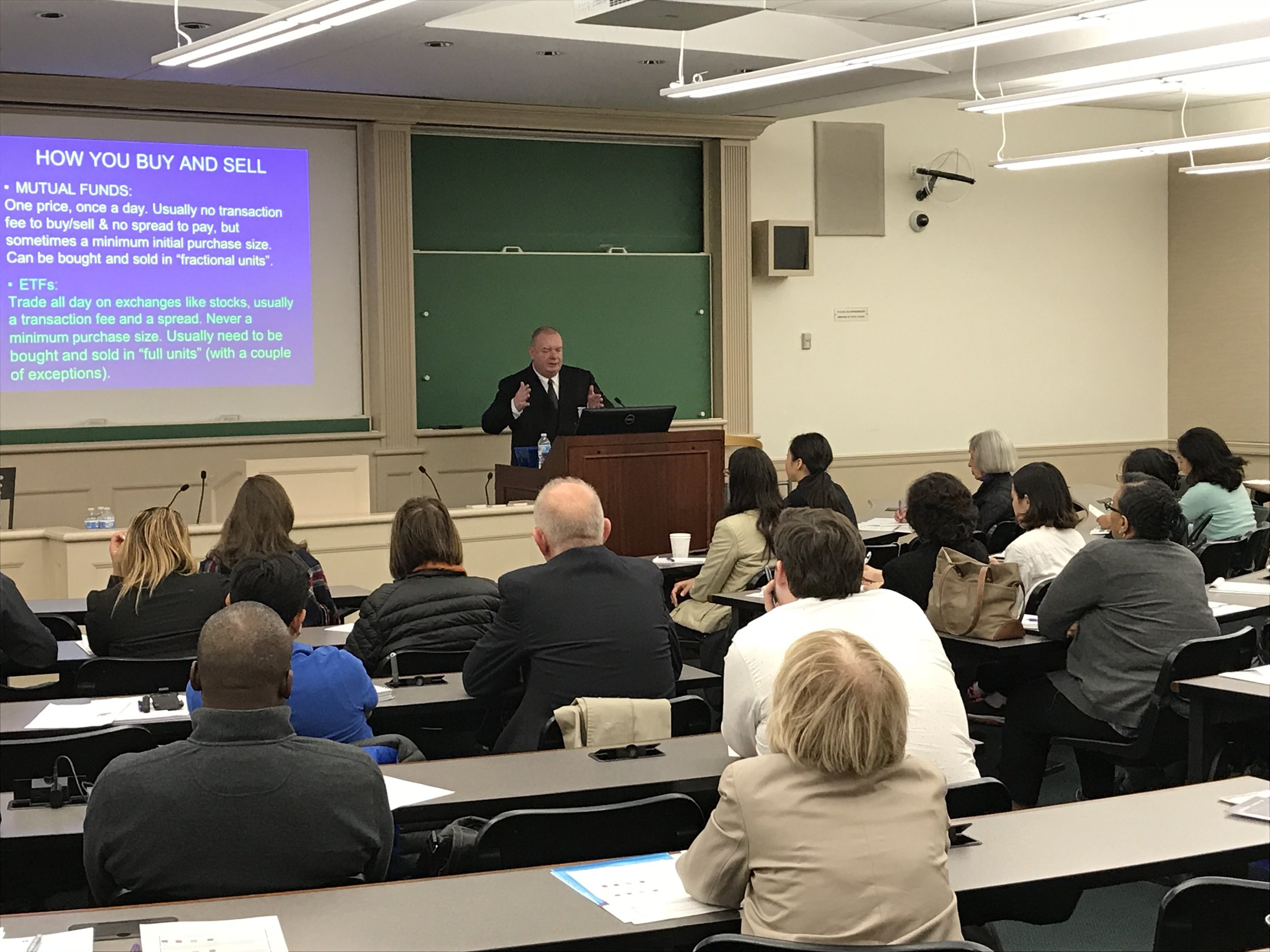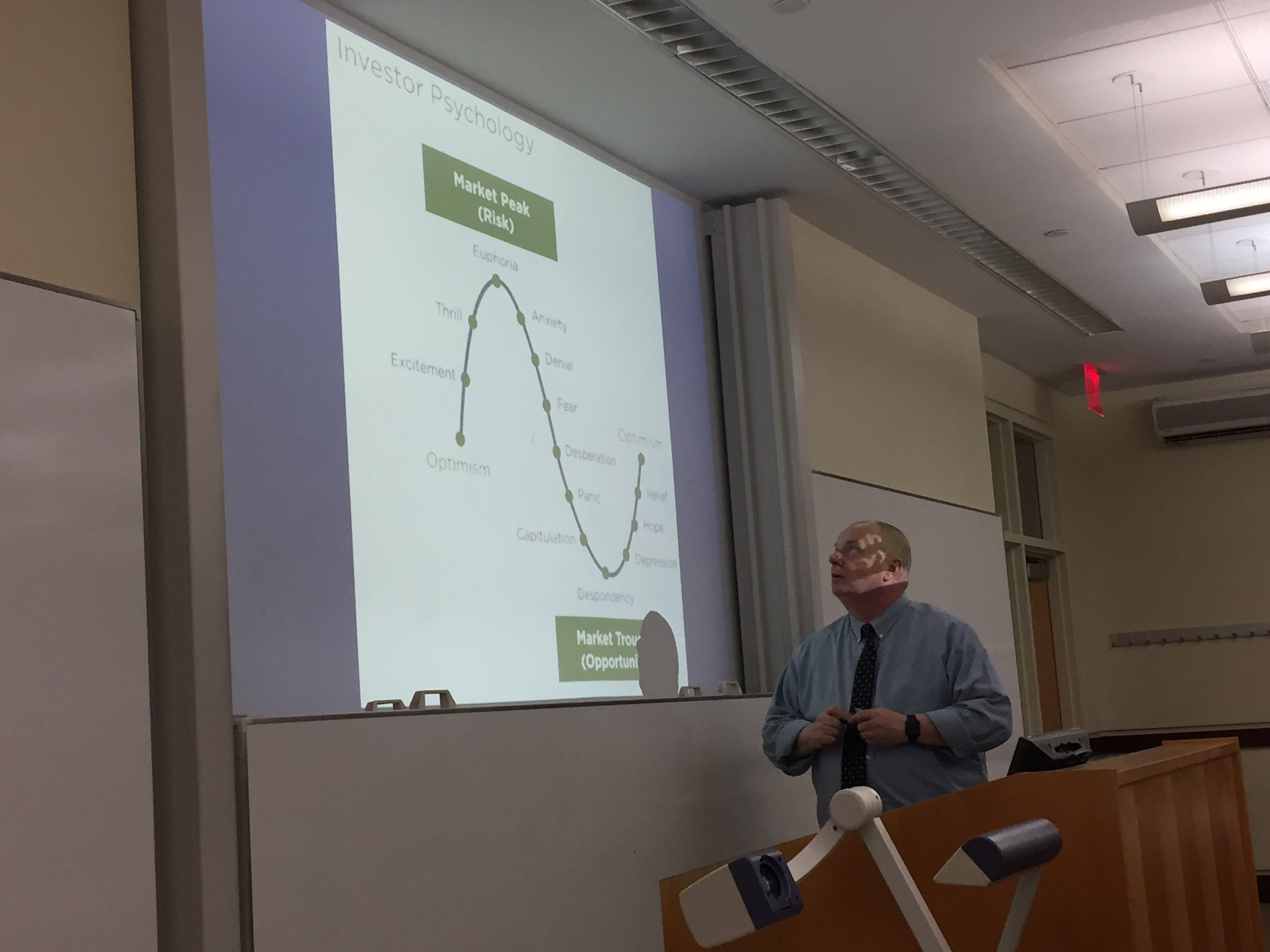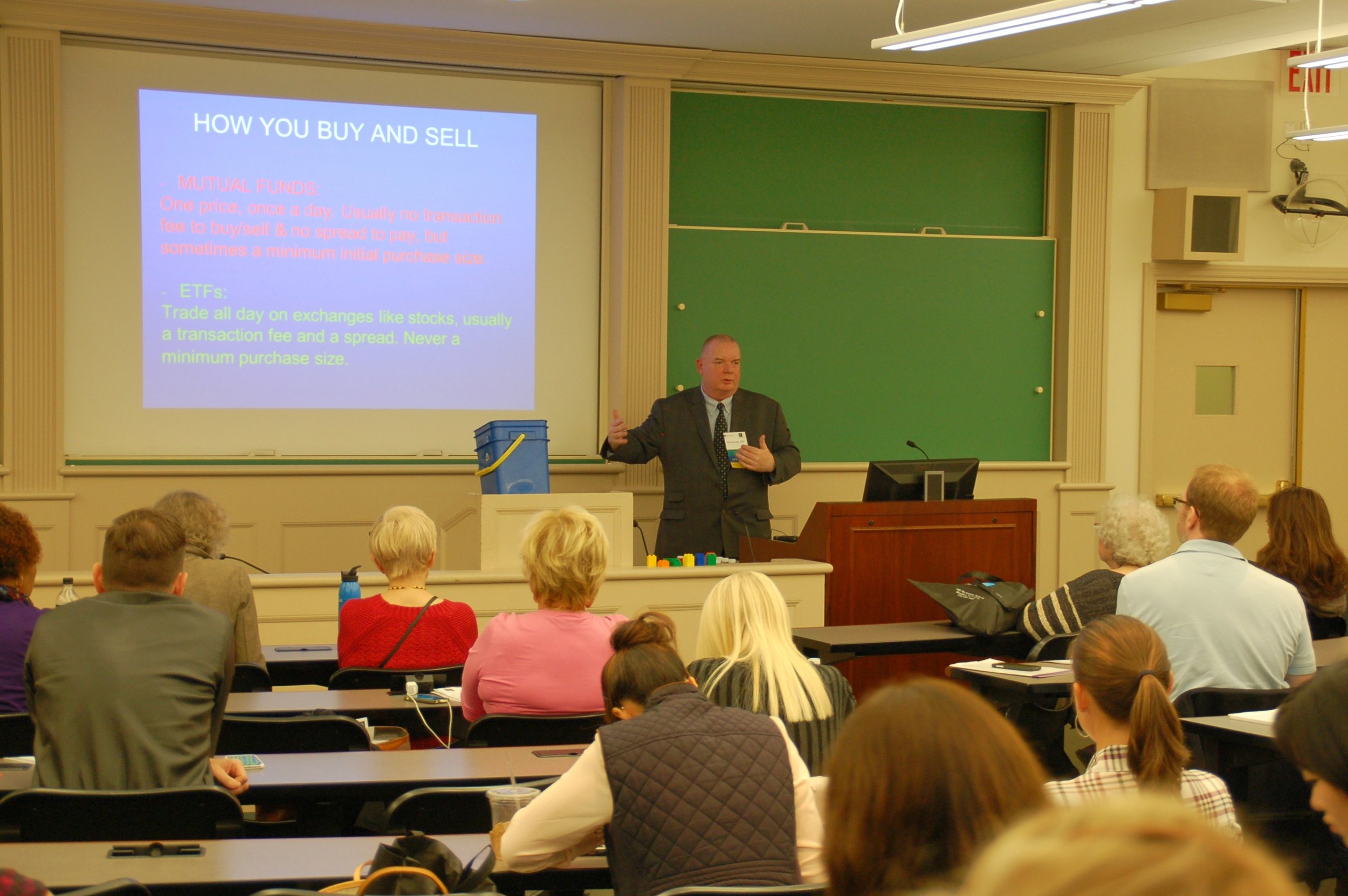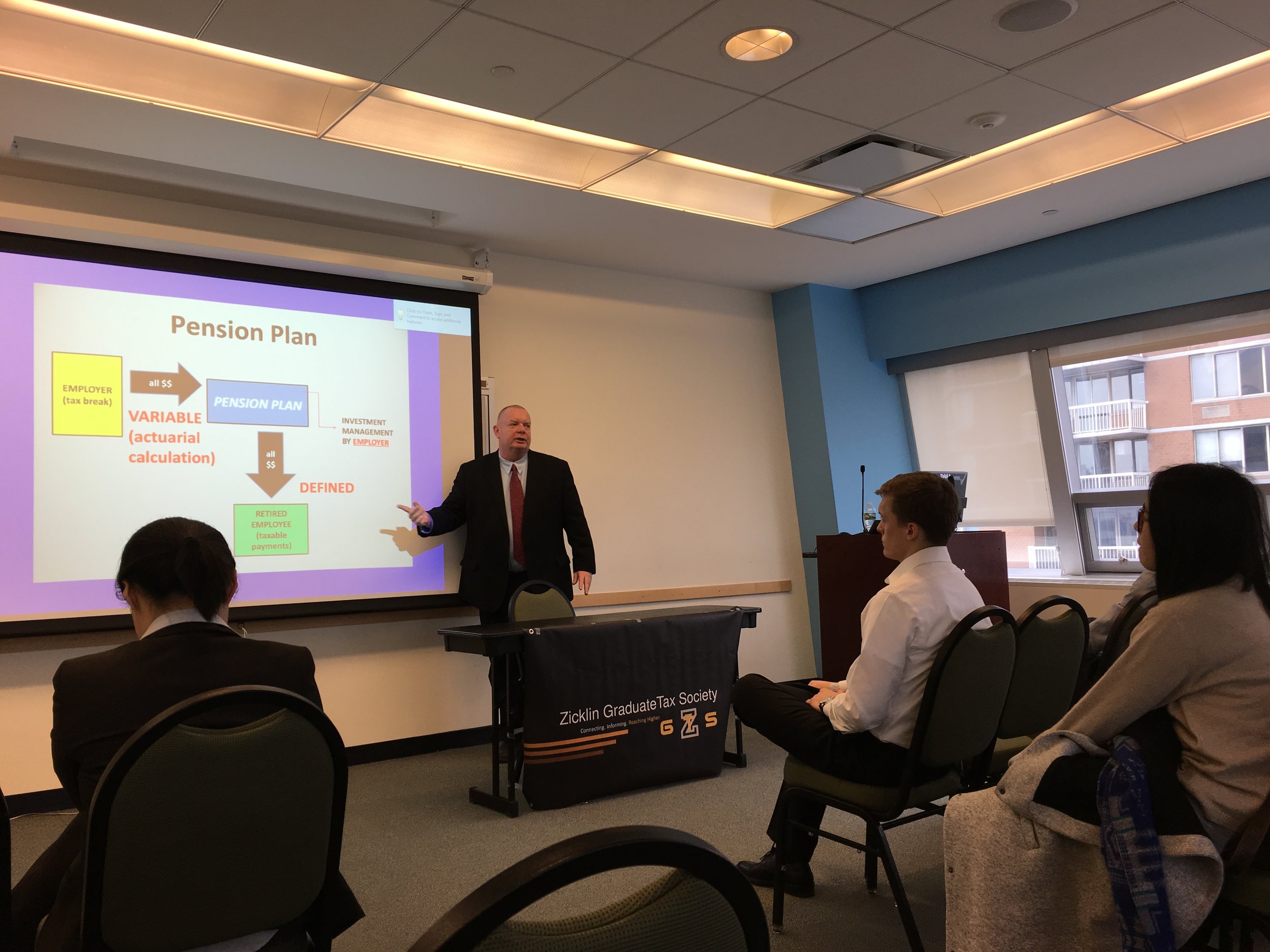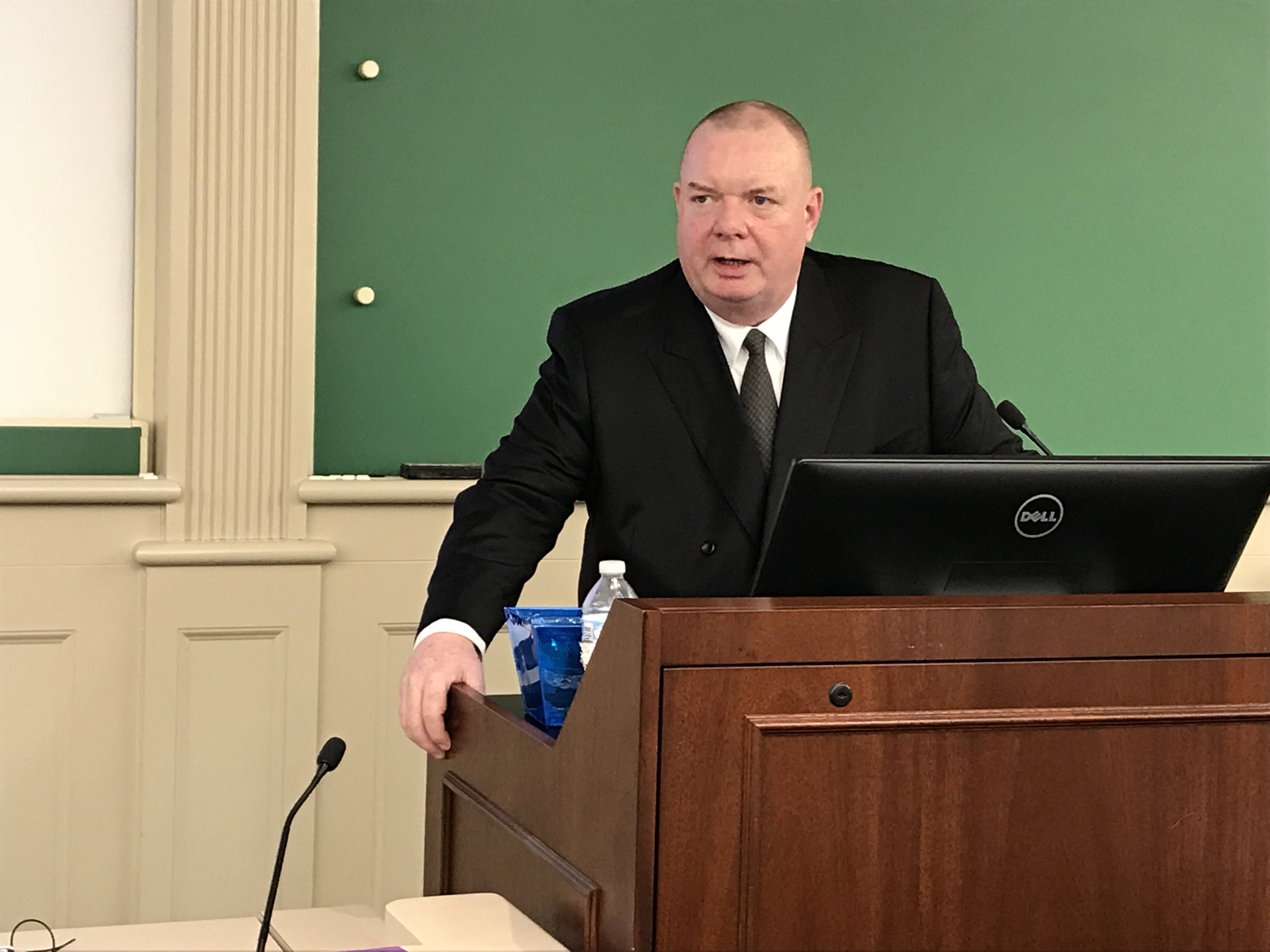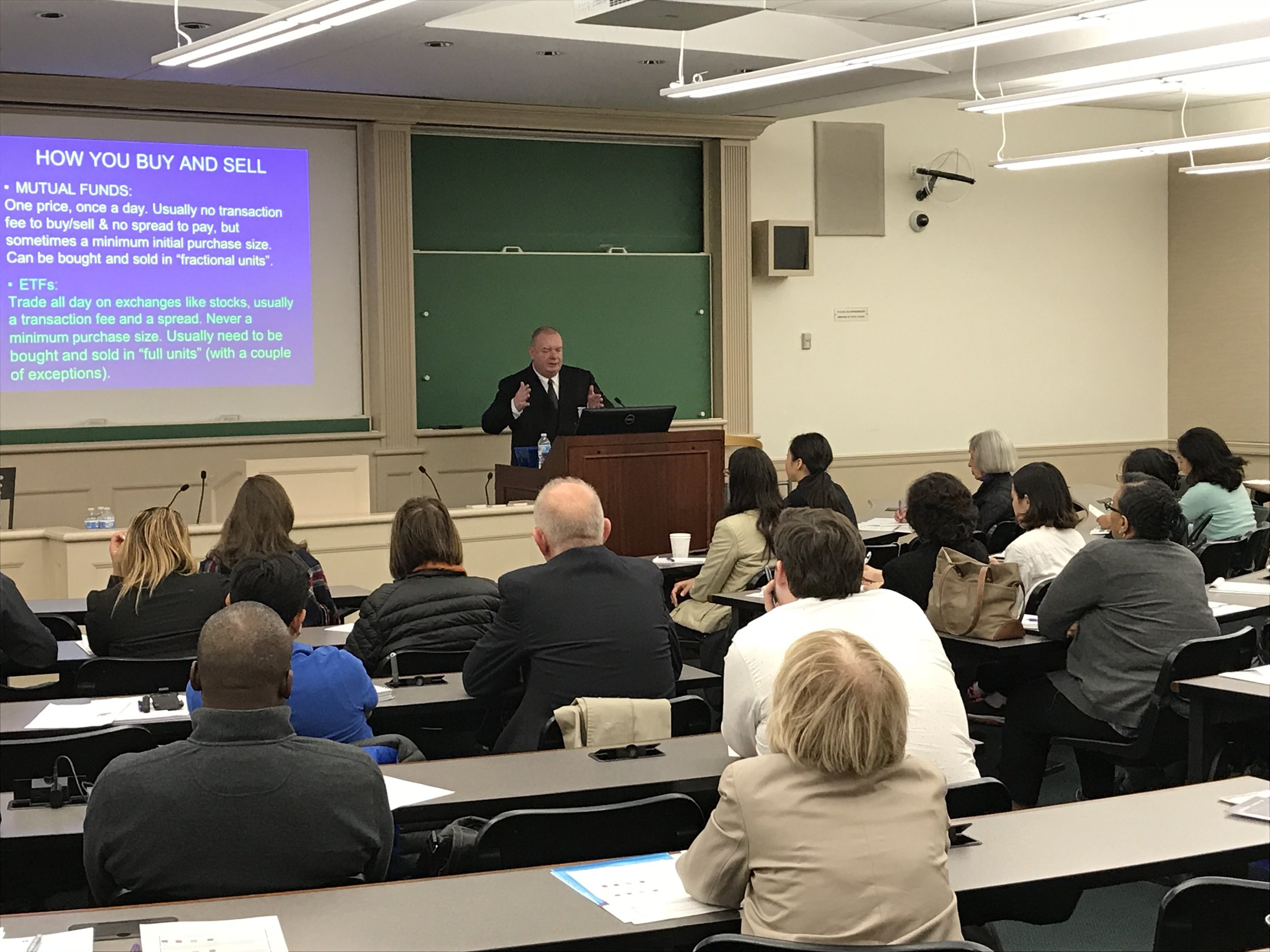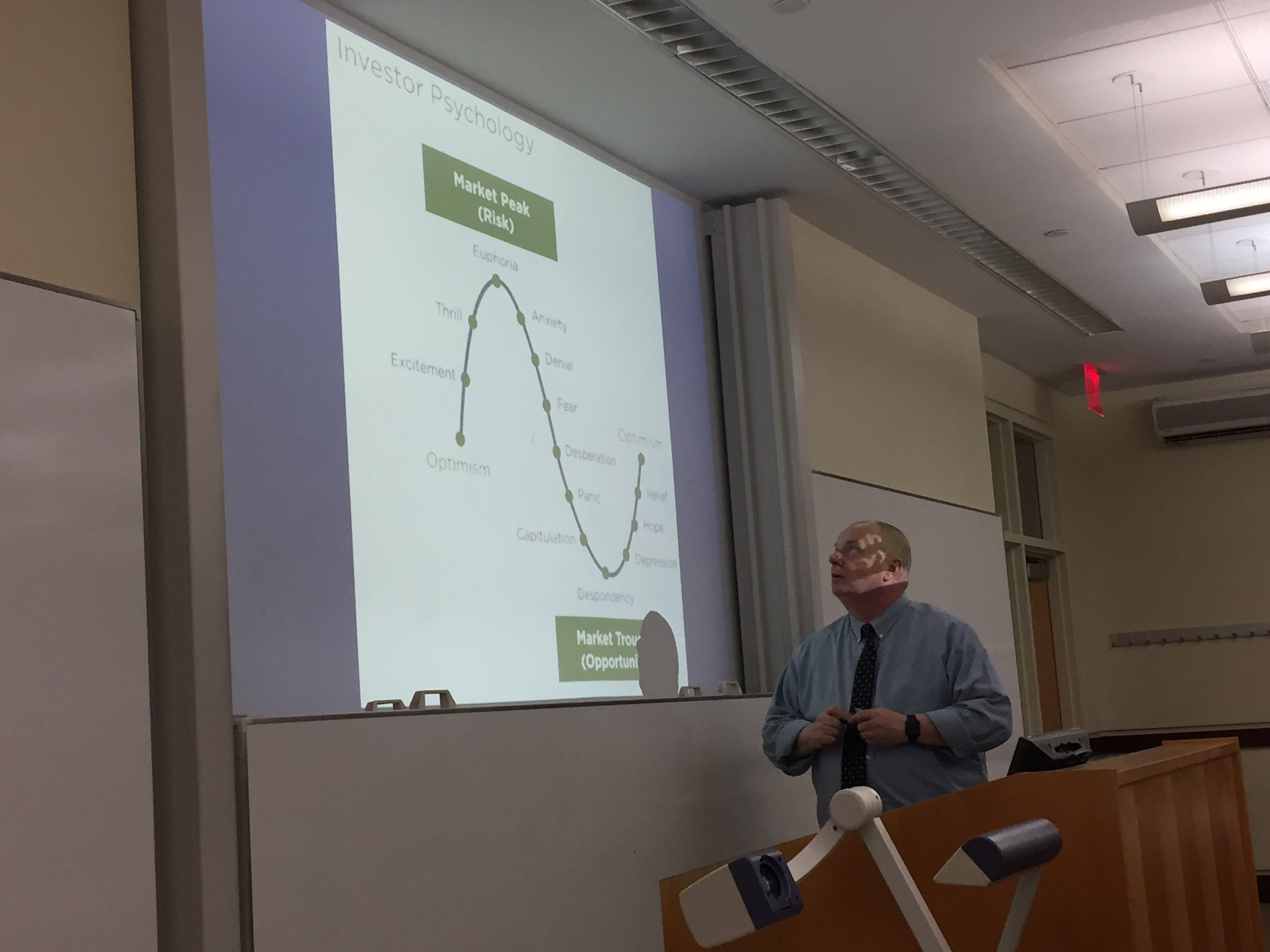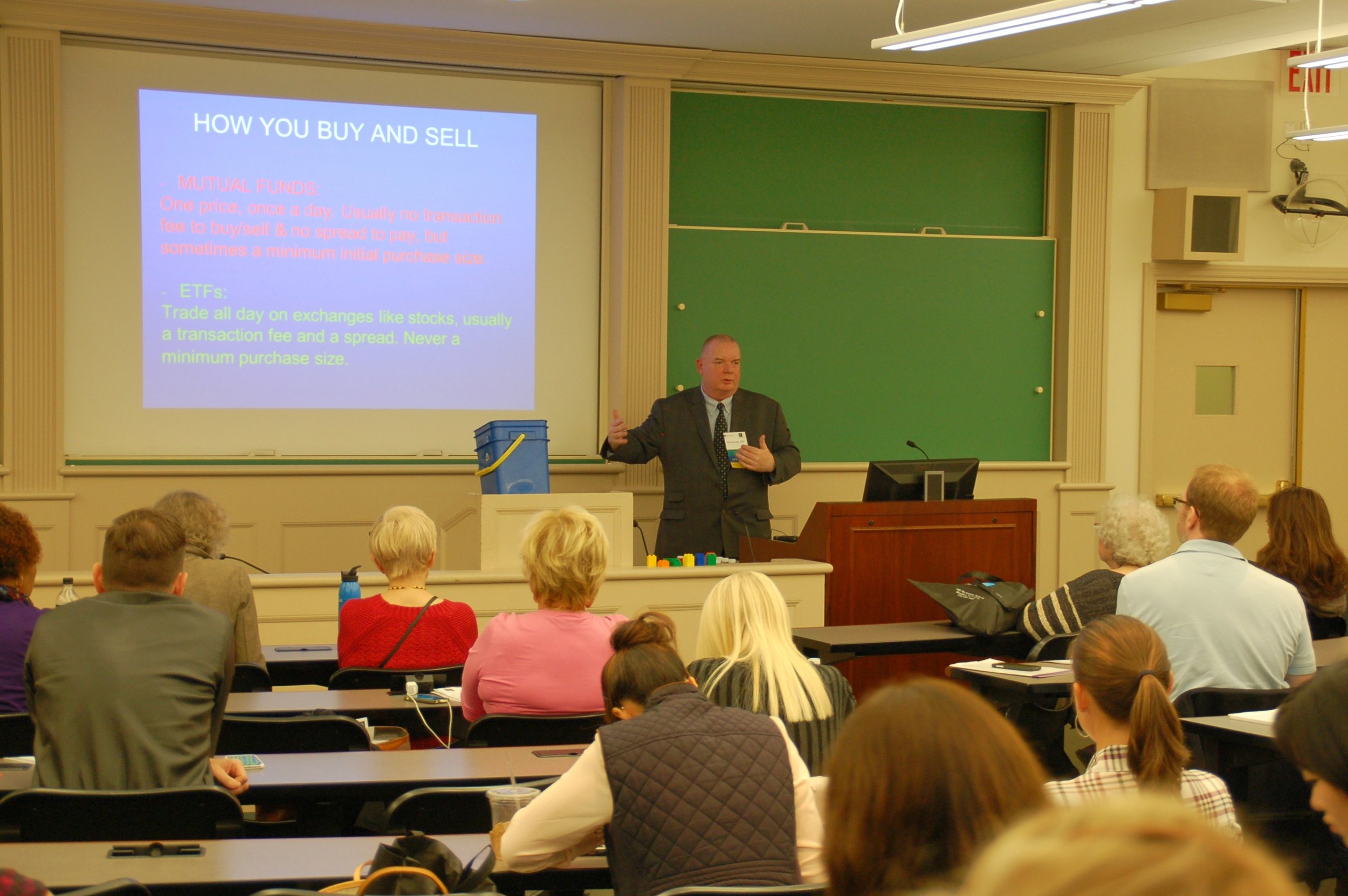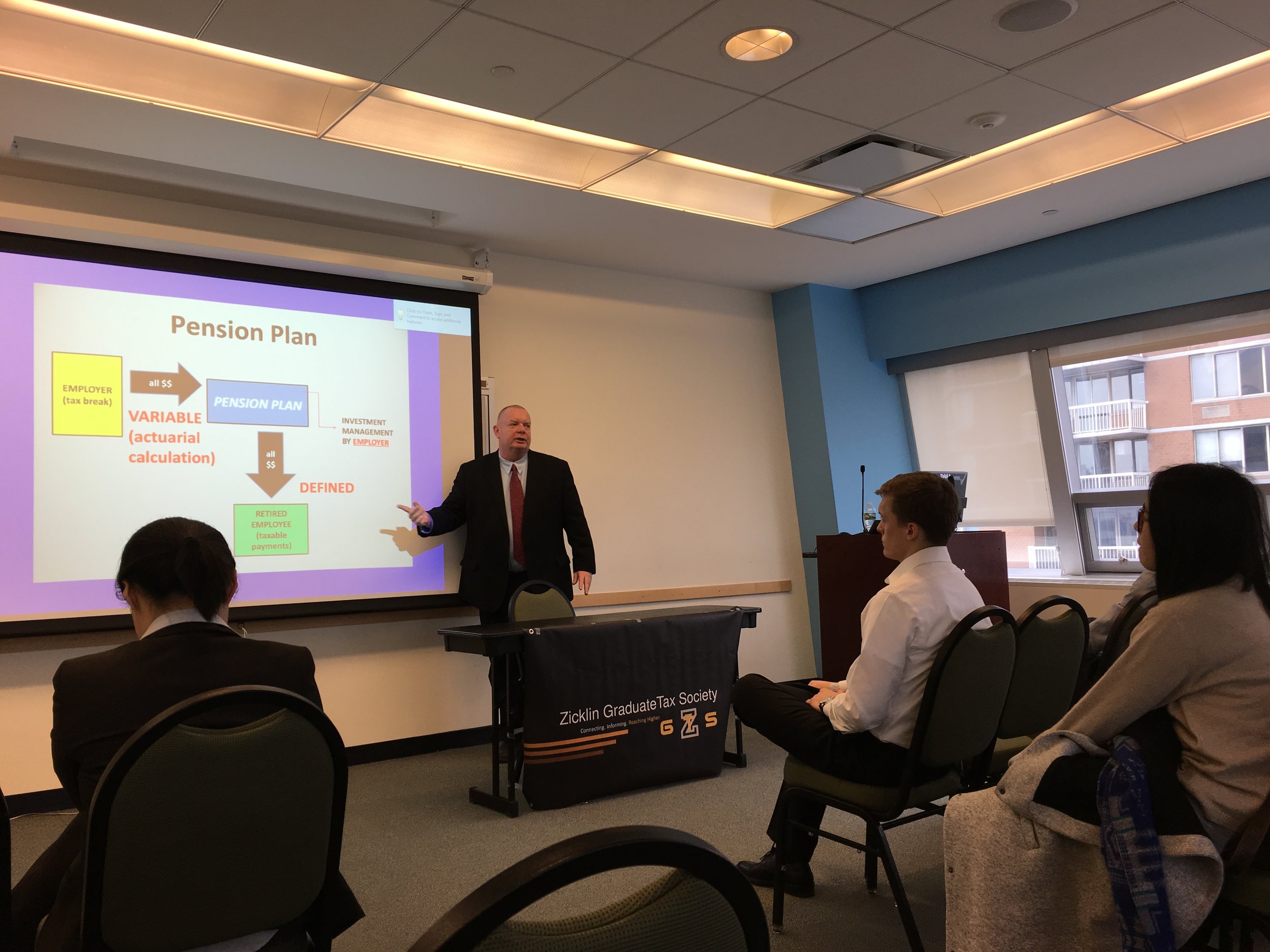 DO CLIENTS NEED TO UNDERSTAND THEIR INVESTMENTS?
Friend/relative: "So what is your new financial planner investing you in?"
Client: "Oh, I think he said it was some kind of mix of hybrid structured products, a variable universal life policy or something, and some sort of long/short hedge fund replication strategy in commodity futures. No idea what any of that means, but he assures me that it's definitely going to make me seriously rich!" said no client of Anglia Advisors, ever.
When investment management or recommendations are needed in a financial plan, we ensure that the investments are appropriate, diversified, liquid, low-cost, have a track record, and can be explained to the client in easy-to-understand language so he/she understands exactly in what his/her money is invested.
Financial education is an integral part of the client experience at Anglia Advisors.
Anglia Advisors's core investment policy is the unwavering belief that our clients are best served by employing thoughtfully and professionally allocated, low-cost, risk-appropriate investments in the form of highly diversified exchange-traded funds (ETFs). Not in individual stocks/bonds, expensive actively-managed mutual funds, annuities or complex structured products.
We explain this policy in detail to our clients because we need them to understand and be on board with it if they are going to be invested that way.
---
I CAN COME AND TALK FOR YOU
While I speak regularly in front of larger audiences for organizations like the Financial Planning Association, State University of New York and the New York Public Library, I also am available for smaller, private audiences on a number of financial planning and foreign national-related topics. Events may be held at and for corporations, colleges and universities, trade/cultural associations, affinity groups, new parent groups, consulates, or at MeetUps and conferences. Organize a private group of friends, relatives, or clients and arrange a space (and maybe some coffee and donuts!), and I can come and give a presentation.
If your organization, college, or company has a high number of either foreign nationals (who need to be educated about their financial, tax, and legal situations) or a group of younger employees/members (who are hungry to learn how to save and invest effectively in a cost-effective and tax-efficient manner), then let's talk. I'm eager to give informative, educational, "non-salesy" presentations to them.
If you are involved in a New Parents group or MeetUp and would like me to talk to your group about education funding and what Anglia Advisors can do to advise you on saving for college, please contact me.
Simon.
Subjects include:
GET STARTED .. STOCKS, BONDS AND INVESTING BASICS

THE NUTS AND BOLTS OF STOCKS, BONDS AND INVESTING

OPTIMIZE YOUR RETIREMENT PLAN .. NOW!!

THE FIVE BIGGEST MISTAKES I SEE PEOPLE MAKE WITH THEIR MONEY

THE INVESTING PROCESS .. 3 STEPS TO GETTING STARTED RIGHT

"I'M INVESTED. NOW WHAT?"

THE BIGGEST BEHAVIORAL MISTAKES PEOPLE MAKE WITH THEIR MONEY

MUTUAL FUNDS, INDEX FUNDS AND ETFS… WHAT ARE THE DIFFERENCES AND WHY DO THEY MATTER?

WATCH YOUR BEHAVIOR .. WHY MOST INVESTORS FAIL

WHY START SAVING AT A YOUNG AGE?

401(K)S, 403(B)S… HOW TO OPTIMIZE YOUR WORKPLACE RETIREMENT PLAN

INDEX FUNDS AND ETFs

WHAT NON-CITIZENS NEED TO KNOW ABOUT MANAGING THEIR FINANCES

COLLEGE FUNDING… HOW MUCH DO I NEED AND HOW DO I GET THERE?

FIN-TECH… THE FUTURE OF FINANCIAL ADVICE

PUBLIC SPEAKING, YOU CAN DO IT!
Alternatively, just let us know on what you would us to present, and we'll see if we can put something together.